為何不該使用期刊影響因子評估研究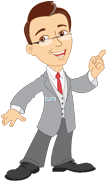 尤金‧加菲爾德(Eugene Garfield )
1
最初提出期刊影響因子的目的是為資料庫挑選期刊,不幸的是,期刊影響因子(JIF)經常被他人錯誤使用,包括用來評估個別研究的影響力,甚至研究人員的威信。近期,此指標因為既有限制性和頻繁的誤用而遭受批評。
2-4
一份期刊的影響因子指的是論文在特定時間內被引用的平均次數。
5
指標的計算和功能已於另一篇文章《期刊影響因子和其他衡量期刊影響力的標準》裡有詳細描述。在此,我們將更進一步探討有關影響因子的謬論,並指出使用它時需有的考量。
6

期刊影響指數的正確用法
衡量一份期刊的權威性
比較某特定學術領域裡不同期刊的權威性
幫助圖書館人員管理機構的期刊訂閱
讓研究人員鑑定學科領域內該留意和適合投稿的期刊
方便期刊比較預期和實際的引用次數,並和同一領域內的其它期刊相比
使出版社進行市場調查

期刊影響指數的錯誤用法7
評估單篇論文的影響力和個別研究人員的學術成就
比較不同學術領域期刊
贊助機構用它做為分配獎金依據
作者把它作為篩選期刊的唯一考量
招聘和升遷委員會把它定為預測一位研究人員未來成就的標準
作者用此與其它同儕比較
期刊影響因子的特性
為了避免誤用,請參考和了解下列有關本指標的優、缺點。
期刊影響因子衡量的是一份期刊的品質,而並非單篇論文的品質
。指標的重點是期刊裡所有論文被引用的總累計次數,而不是單篇論文被引用的次數。根據知名的80/20法則,一份期刊裡20%優秀的論文會占總引用次數的80%,即使是《自然》等知名期刊也不例外。8一篇刊登於高影響因子期刊並不表示論文本身有影響力,論文可能根本還沒有被其他人引用,反之若一份期刊在某一年內有幾篇論文被高度引用,隨著時間將導致該期刊的影響因子出現異常的趨勢。9
期刊引文
期刊影響因子應該謹慎的用在衡量及比較個別期刊權威性,而非衡量單篇論文,更不是用來直接或間接評估任何研究人員或計畫的指標。
-歐洲科學編及學會
10
僅衡量兩年內被引用的論文
當計算影響因子時,被納入衡量的是指某期刊兩年前至今論文被引用的次數。然而,不同學科領域有不同的引用方式。例如,健康科學論文於登入不久後就會被引用,而社會科學論文則通常是在兩年後才會被大量引用。11因此,於二年後被引用的論文常被忽略其真正的影響力。
無視引用的性質。
期刊裡的論文一旦被引用,不論褒貶,都將有助於其影響因子。即使論文被反駁或被舉為不良研究,仍然能增加期刊權威性。事實上,遭撤回的論文仍然能幫助期刊增加影響因子,因為若被其他論文引用,他們的撤回將不會對後者有任何效應。
僅排名來源數據庫收錄的期刊。
包含一萬兩千多種期刊的湯森路透Web of Science是用來計算影響因子的數位資料庫。雖然期刊數目不少且每年更新,但是不包含所有的期刊(尤其是不以英文出版的刊物)。沒有被Web of Science收錄的期刊將不會有任何影響因子,所以不能與被收錄的期刊相比。
您知道嗎
《天文物理期刊》一份特刊裡的13篇論文被引用的次數異常的高,導致期刊影響因子從2003年的6.247升至2004年的15.231。
影響因子會因期刊出版的文章類別而有所變動。
評論文章通常會整理及介紹先前所有的相關研究,因為他比先前的研究都還要複雜許多。因此有發表評論論文的期刊往往會有較高的影響因子。13
影響因子和學科領域有直接關係。
影響因子指標僅限於同一學科領域裡的期刊,不可跨學科使用。這是因為不同學科間的引用方式差異很大。14 例如,和數學相關的期刊因子都偏低,即使是最佳代表刊物也不例外。然而,和分子生物學有關的期刊一般都有較高的影響因子。
影響因子的計算數據並不對外公開。
期刊影響因子是湯森路透的產品之一。湯森路透是一間私人公司,沒有義務對外公開計算指標的數據和分析方法。至今,還沒有另一組織能成功預測或複製湯森路透所發表的影響因子報告。8
影響因子可以被操控。
編輯們可以利用各種方法來操控所屬期刊的影響因子。他們可以選擇刊登較多篇的評論文章和停止發表案例報告。前者因為能被大量引用而有助於提高影響因子,反觀後者則極少被引用。更糟的是,有些期刊編輯被發現,他們把論文退回給作者,並要求他們自我引述─即在論文裡引用該期刊發表過的其他論文。15
您知道嗎
孟德爾觀查碗豆8年,並發表了2篇相關的論文。然而,他的同儕無法了解其研究的重要性。40年後,他的生物遺傳定律才被de Vries和Correns重新發現,但孟德爾已逝世多年。
我們之前列出了幾個原因,向您解釋為何不該使用期刊影響因子做為測量研究品質的指標。如果贊助機構或您所屬的大學使用影響因子作為指標,我們建議您除了列出刊登您文獻的期刊的影響因子外,也列出你個別論文的h-指數和引用數據。不管刊登您文獻的期刊是否有權威性,這將有助於增加您文獻中論點的品質和影響力。
結論
最後,請切記,研究結果的影響力未必立刻能被學術界理解和接受。歷史上不少重要的研究發現都是在多年後,甚至是相關研究人員過世後才被承認的。要確定一份研究的真正價值不能單憑數值指標,更重要的是親自閱讀和複製其中的實驗以驗證該研究的真正價值。
Garfield E (2006). The history and meaning of the journal impact factor, The Journal of the American Medical Association, 295: 90-93.


Brumback RA (2009). Impact factor wars: episode V?The empire strikes back. Journal of Child Neurology, 24: 260-262.


Brischoux F and Cook T (2009). Juniors seek an end to the impact factor race. Bioscience, 59: 238-239.


Rossner M, Epps HV, and Hill E (2007). Show me the data. The Journal of Cell Biology, 179: 1091-1092.


Adler R, Ewing J, Taylor P (2008). Citation Statistics. Joint Committee on Quantitative Assessment of Research, International Mathematical Union. [http://www.mathunion.org/fileadmin/IMU/Report/CitationStatistics.pdf]


Garfield E (2005). The agony and the ecstasy〞the history and meaning of the journal impact factor. Presented at the International Congress on Peer Review and Biomedical Publication. [http://garfield.library.upenn.edu/papers/jifchicago2005.pdf]


Saha S, Saint S, and Christakis DA (2003). Impact factor: a valid measure of journal quality? Journal of the Medical Library Association, 91: 42-46.


Neylon C and Wu S (2009). Article-level metrics and the evolution of scientific impact. PLoS Biology, 7: 1-6.


Craig I (2007). Why are some journal impact factors anomalous? Publishing News. Wiley-Blackwell. [http://blogs.wiley.com/publishingnews/2007/02/27/why-are-some-journal-impact-factors-anomalous/]


EASE. EASE statement on inappropriate use of impact factors. [http://www.ease.org.uk/publications/impact-factor-statement]


West R and Stenius K. To cite or not to cite? Use and abuse of citations. In: Publishing Addiction Science: A Guide for the Perplexed. Babor TF, Stenius K, and Savva S (eds). International Society of Addiction Journal Editors. [http://www.who.int/substance_abuse/publications/publishing_addiction_science_chapter4.pdf]


Katchburian E (2008). Publish or perish: a provocation. Sao Paulo Medical Journal, 202–203.


The PLoS Medicine Editors (2006). The impact factor game. PLoS Medicine 3(6): e291.


Smith L (1981). Citation analysis. Library Trends, 30: 83-106.


Sevinc A (2004). Manipulating impact factor: An unethical issue or an Editor*s choice? Swiss Medical Weekly, 134:410.


Contributors